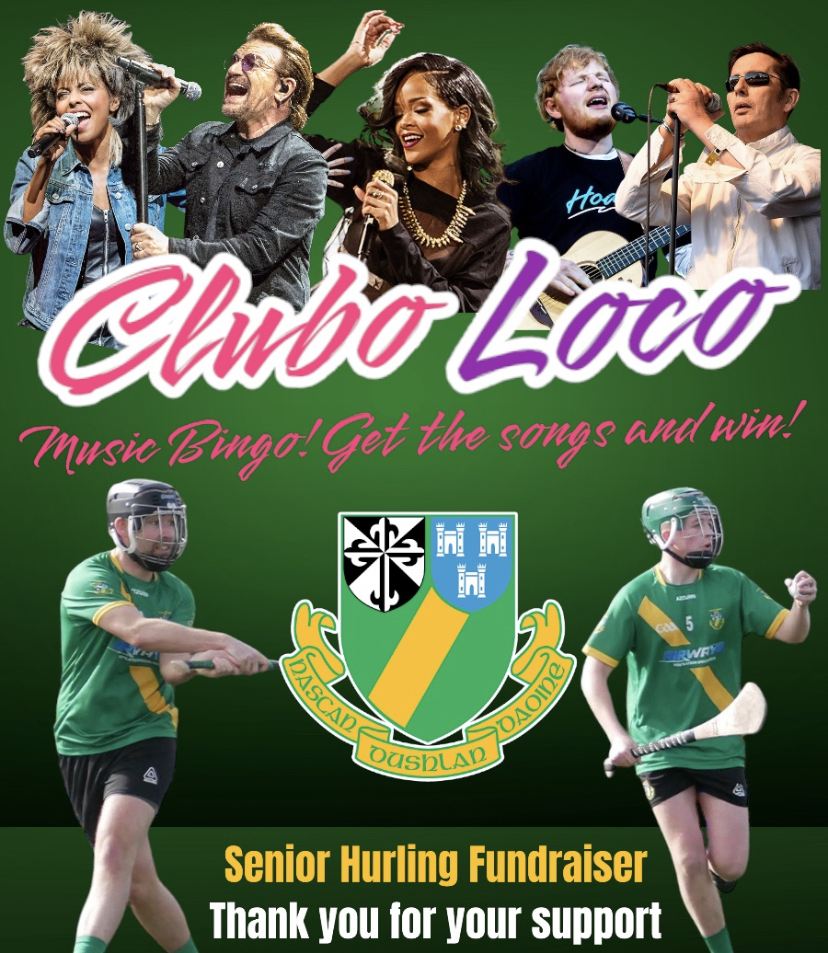 Clubo Loco – Friday April 7th – Senior Hurling Fundraiser
📍Upstairs Lounge – Doors 6.30pm.
Our Downstairs lounge will be open from 4pm with full food service in both lounges.
🎸Music bingo will start at 8pm
🚨This is a fully sold out ticket only event, only ticket holders will be let in.
Our downstairs lounge will be open for non ticket holders and regular members.
We have some great prizes up for grabs on the night and a monster raffle! If needed raffle ticket's can be purchased in advance from any senior hurler.
We hope everyone enjoys the night! 🕺💃🏼
By prothomasdavis
Wed 5th Apr