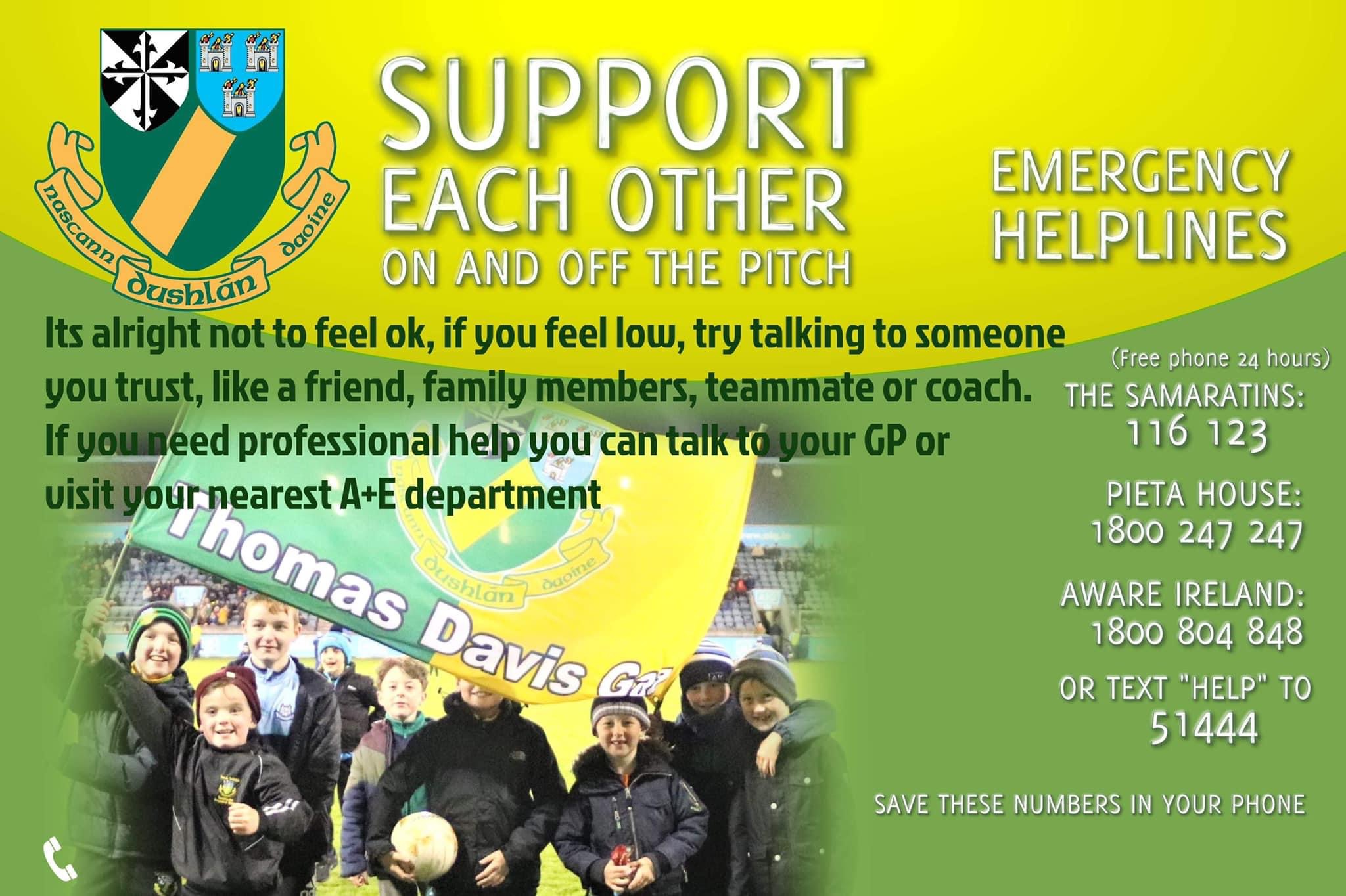 The GAA's Mental Health charter is a policy document that helps clubs develop a culture that supports and promotes positive mental health. The resource is designed to reinforce the GAA's GIVE RESPECT GET RESPECT initiative's positive message and transfer it into the world of mental wellbeing. It outlines a club culture that is inclusive and open and one that holds the following values clear.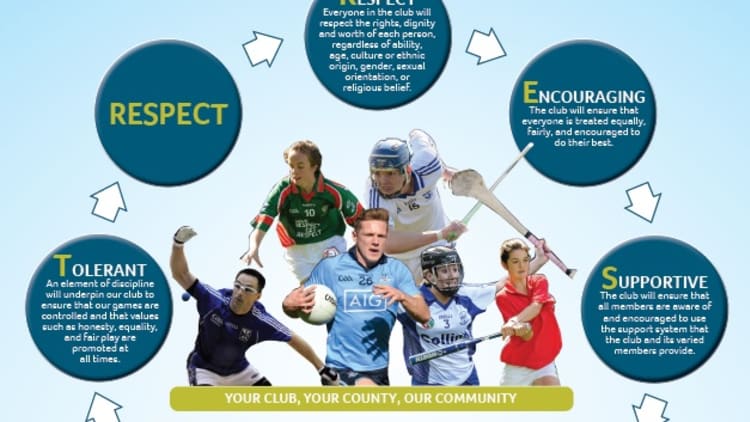 The Charter
Respect
Everyone in the club will respect the rights, dignity and worth of each person, regardless of ability, age, culture or ethnic origin, gender, sexual orientation, or religious belief.
Encouraging
The club will ensure that everyone is treated equally, fairly, and encouraged to do their best.
Supportive
The club will ensure that all members are aware of and encouraged to use the support system that the club and its varied members provide.
Positive
Everyone's positive contribution to club life is recognised and we understand that every member has an important role to play.
Enabling
We will create an environment and atmosphere within all club activity that enables all members of the Association to maintain as well as develop their mental health and emotional wellbeing.
Considerate
Everyone within our club will be listened to and be given an opportunity to contribute to express their opinions without reprisal or judgement.
Tolerant
An element of discipline will underpin our club to ensure that our games are controlled and that values such as honesty, equality, and fair play are promoted at all times.
Mental health helplines 
Pieta House
Free therapeutic support to people who are in suicidal distress and those who engage in self-harm.
T: 1800 247 247
W: www.pieta.ie
Turn2me
They offer self-help, peer support and professional support through an online platform for those who are experiencing poor mental health.
www.turn2me.ie
Women's Aid
Confidential information, support and understanding to women who are being abused by current or former boyfriends, partners or husbands.
Helpline: 1800341900
www.womensaid.ie
The Dublin Rape Crisis Centre
For people who have experienced sexual assult, rape or childhood sexual abuse.
National 24 Hour Helpline: 
1800 77 88 88
Email: counselling@rcc.ie
https://www.drcc.ie/
LGBT Ireland
National support service for Lesbian, Gay, Bisexual and Transgender people and their families and friends.
Helpline: 1890 929 539
info@lgbt.ie
www.lgbt.ie