Article courtesy Dublin LGFA.
Dublin LGFA Féile Div 3 Final 
THOMAS DAVIS 1-1 ST JUDE'S 0-2
Report by Rónán MacLochlainn www.dublinladiesgaelic.ie 
There was a dramatic conclusion to the Féile Division 3 decider on Sunday morning as Thomas Davis struck late to edge St Jude's by two points in their thrilling encounter at O'Toole Park.
The Kiltipper Road outfit were trailing by a point as the contest moved towards injury time but after receiving a free close to goal, Orla McNally's attempt struck the upright before landing via a deflection over the goal line.
It was a cruel way to lose for a St Jude's team that defended heroically throughout but their opponents just about deserved the victory for the manner in which they drove incessantly at their opponents in the second-half.
The quality of defending on both sides was a pleasure to witness as chances proved at a premium and in that context, the intervention of Thomas Davis goalkeeper Ellen Byrne in the 2nd minute was worth its weight in gold.
A fine move down the middle from St Jude's released Clare Dooley through on goal and her accurate low shot was spectacularly diverted around her right-hand post by the sprawling Byrne.
The Tymon Park side gained reward for a bright start when they opened the scoring in the third minute thanks to Nessa Wardick but despite enjoying a generous amount of possession, they struggled to create clear-cut opportunities.
This was largely down to the excellence of the likes of Amy Layton and Sarah Moody in the Thomas Davis full-back line but even they proved powerless to prevent St Jude's from doubling their lead following an 11thminute point by Isabelle Gilleran.
The tenacity in the tackle continued unabated but there were no further scores as St Jude's reached the interval with an 0-2 to 0-0 advantage.
With a slight breeze at their backs, Thomas Davis resumed in a determined fashion and their early pressure told as Lauren McGovern pointed in the 19th minute.
The pace of Zara Flood was beginning to punch holes in the St Jude's defence but they coped admirably under pressure through the hard work of Keelan O'Grady, Orlaith Kehoe and Leah Tisdall.
Their efforts looked to have been enough to see them home but Thomas Davis had other ideas as they struck for the pivotal score late on.
Scorers – Thomas Davis: O McNally 1-0, L McGovern 0-1. St Jude's: N Wardick, I Gilleran 0-1 each.
Thomas Davis Panel: E Byrne, C O'Rourke, S Moody, E Ferns, A Layton, L Byrne, R O'Connell, H Kilgannon, A Sage, K O'Donovan, O McNally, L McGovern, J Valentine, L Bushe, Z Flood, L Farrell, A McGuinness, K Reaney, J Swan, A Philips, S O'Donovan.
St Jude's Panel: E O'Brien, A Scully, A O'Riordan, A Rooney, M O'Shea, K O'Grady, K Collins, G Smith, S Tracey, C Dooley, N Wardick, O Kehoe, K Dunney Folan, A Bissett, E Dunphy, J McDaid, L Tisdall, S Doyle, A Bohan, I Gilleran.
Referee: Tom Eakins (Foxrock Cabinteely).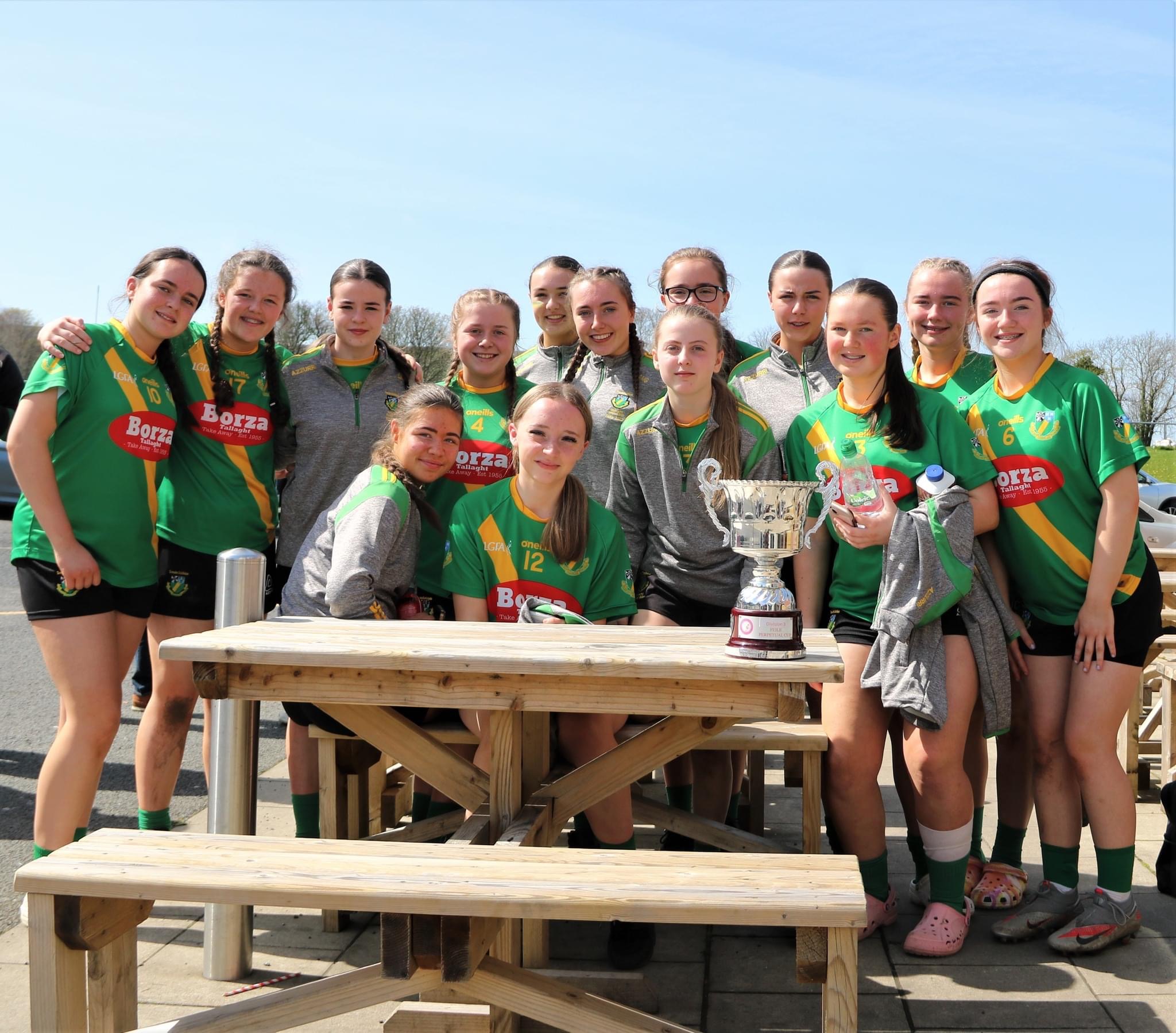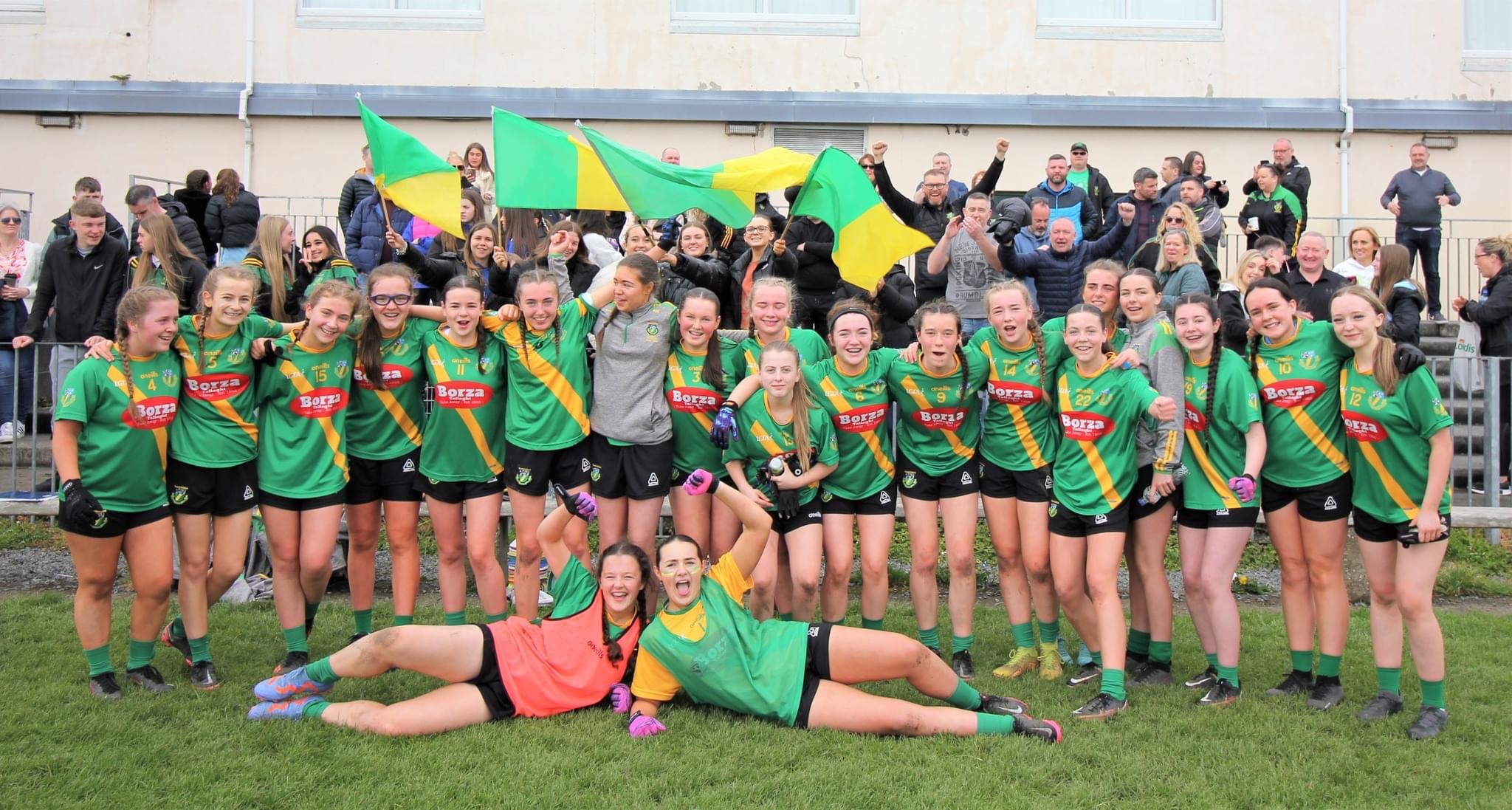 By prothomasdavis
Mon 17th Apr