The Booking LINK
(see attached) for our Club Summer Camps is now open.
https://member.clubforce.com/memberships_cart_m.asp?LL_ID=2322
The dates are as follows:
Club Camp
Football/LGFA
Mon 3rd – Fri 7th July
Club Camp
Hurling/Camogie
Mon 10th – Fri 14th July
All Camps
10.00am – 14.00pm Daily
Cost:
First Child €60
Second and subsequent children €55
Club gift for all children at each camp.
Eligibility:
Min age
Children must be attending Primary school.
Max age
Children born 2010
Many Thanks
Stephen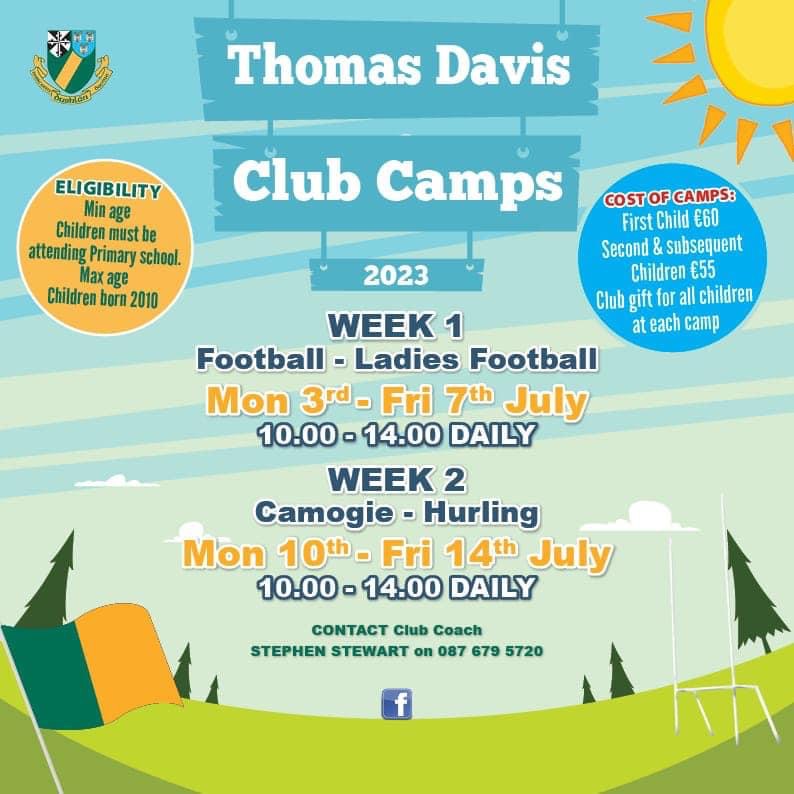 By prothomasdavis
Mon 5th Jun